Pitchfork - Positives and Negatives
Positives - It helps me find good new music.
Example, it really likes Girls' latest album Father, Son, Holy Ghost.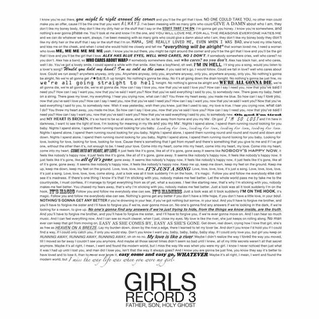 9.3 Best New Music
Turns out, I really like it, too.

Negatives - It really shits on some of my favorite musicians and bands.
Example, I really like Say Hi (aka Say Hi To Your Mom).


But they only mustered reviews from 4.8 to 6.2.

Whatever, man.

I'll also try to post more Pitchfork Review Reviews on here. Trying to become Mayor of Mohawk sometime this year!