MACHETE - where you in the filming?
We just saw the first commercial for the upcoming (SEPT 3) movie MACHETE staring Danny Trejo on TV.

I know that they filmed a large part of the movie in Austin and I figured some of the FFFF family might have been there.

We love Danny, Paul and all of the regular folks they work with and just wanted to hear your stories about the filming.

Maybe The Mayor of FFFF should send them an invite to attend!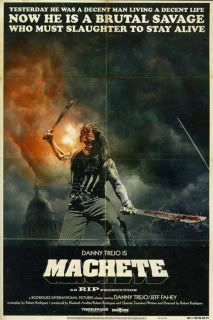 Replies to This Posting
There is nothing to display yet, check back soon.